Maison Médelys the culture of quality :
Since 1997, a food safety certificate is granted to Maison Médelys to ensure its ability to provide the security and safety of the sold products.
In order to do so, Maison Médelys respects the HACCP method (in which the staff is regularly trained ) based on the anticipation of all risks to which the product might be exposed to during its stay in the company.
Special attention will be given to temperature and hygiene which are the main threats and are under continuous registrations.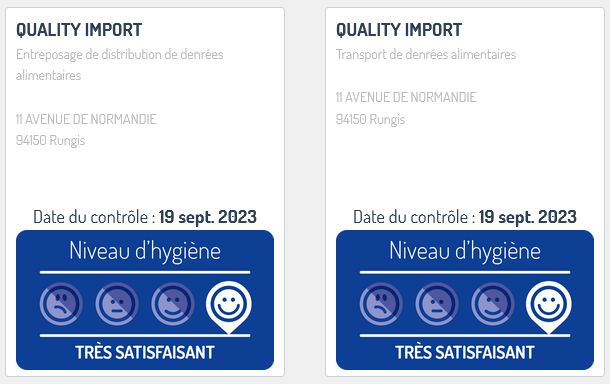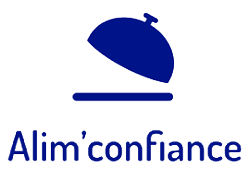 On March 1st, 2017, the Website "Alim'confiance" gave to everyone the possibility to know the hygiene and food safety level of any food establishments (producers, slaughterhouses, transformers, distributors, restaurants …).
Grades are awarded by the Departmental Direction of Populations' Protection (DDPP) and are available for 1 year on Alim'confiance website but are still valid until the next control.
The rating is made on 4 grades of safety levels
Very satisfactory, Satisfactory, To improve and To correct in an urgent way.
On october the 7th 2021 : Very satisfactory. Don't hesitate to go to the website
http://alim-confiance.gouv.fr/
Under the tab« Recherche des établissements agroalimentaires  Enter
« Quality Import » in the field « Nom de l'établissement » ; or under the filed
« Numéro d'agrément » enter « 94065101 ».