We bring 30 years of experience and professionalism to every service and solution we offer our partners, whether they are suppliers or customers.

Maison Médelys has been established at Rungis International Market since the company was founded in 1987.
In 2013 we invested in a new space in Building F5C, opposite our previous premises. It is the ideal location to welcome our suppliers and customers, advise them and showcase our products.
Chefs come to our unique space to choose their products, discover new tastes, discuss their aspirations and be inspired by changing seasons and menus.
Food professionals are guided through the entire process, from selection to collection, by Maison Médelys sales consultants.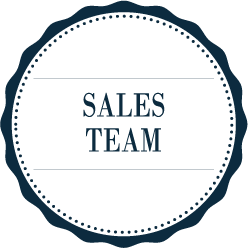 The Maison Médelys sales philosophy is founded on listening, advising and developing long-term relationships. Maison Médelys sales representatives have detailed knowledge of products and food professionals' needs, so they can inspire their customers and adapt to their requirements.
Our sales representatives visit customers on site in order to attend to all of their needs: going over the menu, suggesting new products and providing tastings.
The customer service team supports sales representatives by answering customer questions, making recommendations and supervising every step in the process, from order placement to delivery. We also offer an export service to assist our customers abroad.
You can order directly from our sales staff from Monday to Saturday, either on site or by phone. You can also place your order, 24h/7 by voicemail, pro.medelys.fr email or fax, and soon through our commercial website as well.
Customer service can be reached Monday to Friday until 18.00. Maison Médelys can coordinate deliveries and shipments anywhere in the world. We have our own fleet for local deliveries, and we also partner with a delivery service so we have the flexibility to handle any request smoothly.
Rungis International Market's logistics facilities offer fast, efficient shipments anywhere in France or abroad.
We discuss the shipping options with each customer so we can decide what best meets their requirements.
The logistics and order preparation staff are available from 2.30 to 18.00.